Our Pools Mainpage: www.suprnova.cc. Our Twitter: twitter.com/SuprnovaPools Be sure to follow us for updates and news !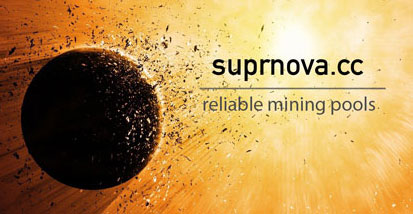 Suprnova's Splendid Pool // PPLNS // Algo: kawpow // LIVE !
miner.exe -a kawpow -u WALLET_ADDRESS -o stratum+tcp://spl.suprnova.cc:6256
There seem to be some rumors that the SPL could be infected with a Trojan which steals your RVN if they're installed on the same PC - be careful !
Pool is now stopped since more and more users come up with stolen funds on discord
In the Windows Wallet a Trojan Wallet Stealer has been found which transfers found wallet.dat's from your Windows PC to the malicious Devs - don't install the Windows Wallet QT and in case you've used it, transfer all the funds from your various wallets on your Windows PC to a new wallet and make sure you encrypt the wallet !